Jeremy Irons - Charities:



Listed below are links for a few of the charities that Jeremy Irons has been involved with in the past. Like most celebrities, he dedicates his time and his celebrity-hood to causes he feels could benefit from his help. Adding his name to a particular charity brings more attention to that charity, thus helping to further the work of that charity. So, take a look at these wonderful organizations that Jeremy supports, and get involved in some way if you feel led to do so. Thanks!



---
---
Jeremy Irons is mad as hell that 1 billion people in the world are chronically hungry. He wants you to get mad, too. Sign the petition to end hunger now: http://www.1billionhungry.org
Articles regarding Jeremy Irons' involvement with www.1billionhungry.org:
Jeremy Irons Backstage with the FAO (Food and Agriculture Organization of the United Nations) TV Campaign Production - filming the video for 1billionhungry.org

---
---
Jeremy Irons is a patron of the Action for Brazil's Children trust. To read about their latest charity auction of Graffiti Gibson Guitars, click the photo below!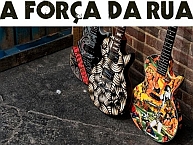 Click here to learn more about Jeremy Irons involvement with the ABC trust!
---
Jeremy Irons puckers up for charity! Read more about this event here!
---
Jeremy Irons donates his shoes to the Ron White Shoe Drive for the homeless: Click the poster to read the full press release!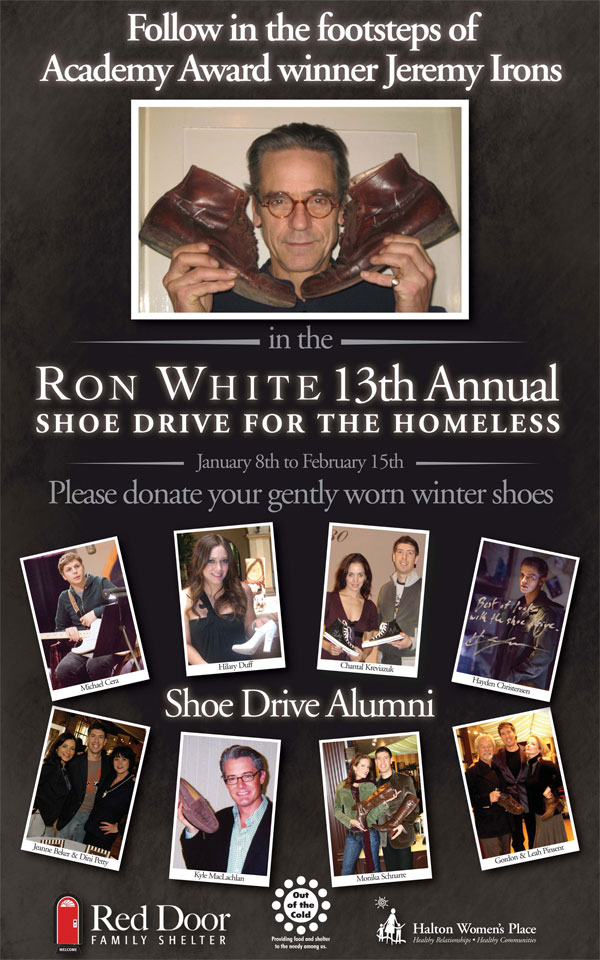 ---
Jeremy Irons voices the turtle in Everybody, a short film based off of seven illustrations from the book We are all Born Free, published by Frances Lincoln Children's Books. The film was produced to celebrate the 60th Anniversary of the Universal Declaration of Human Rights.
Click here to read more about this campaign.
---
After Thursday 22nd May's performance of Never So Good, the cast took to the stage in the bar in a cabaret to raise money for the Macmillan cancer support trust (www.macmillan.org.uk).
---
Jeremy Irons sings Make You Feel My Love in Toronto, Canada for Freeing the Human Spirit
You can buy a wonderful book filled with readings that Jeremy performed in Toronto, Canada for Freeing the Human Spirit here! Proceeds go towards this charity.
---
Jeremy Irons speaks against the death penalty for Amnesty International
---
Jeremy's speech at The Secret Policeman's Ball 2006 for Amnesty International
---